The village of V­k is famous for its black sand beaches and its proximity to Dyrholaey promontory, a naturally formed arch in the cliff. Dyrholaey is a former island of volcanic origin, created by an eruption thousands of years ago.
Dyrholaey is located on the south coast of Iceland. When driving the ring road east from Reykjavik, Dyrholaey is right before the black sand beach of Reynisfjara and the Reynisdrangar cliffs, close to Vik village. Driving there straight from Reykjavik takes a bit over two hours (175km).
Dyrholaey, which is a small peninsula on the south coast of Iceland, is famous for it's prominent and natural arch. It offers a great view of the black sand beaches around the village Vik, the black lava columns Reynisdrangar and to north, where the mighty volcano Katla sleeps undert he glacier Myrdalsjokull. On a clear day almost all the coastline west of Dyrholaey is visible, one can see almost all the way to Selfoss village.
The name Dyrholaey means door hill island in Icelandic. The reason behind the name, is that the arch is so big, that ships and even small airplanes can pass through it at certain times. It is the power of the ocean that has worn the black basalt into this 120-metre high arch (394 ft).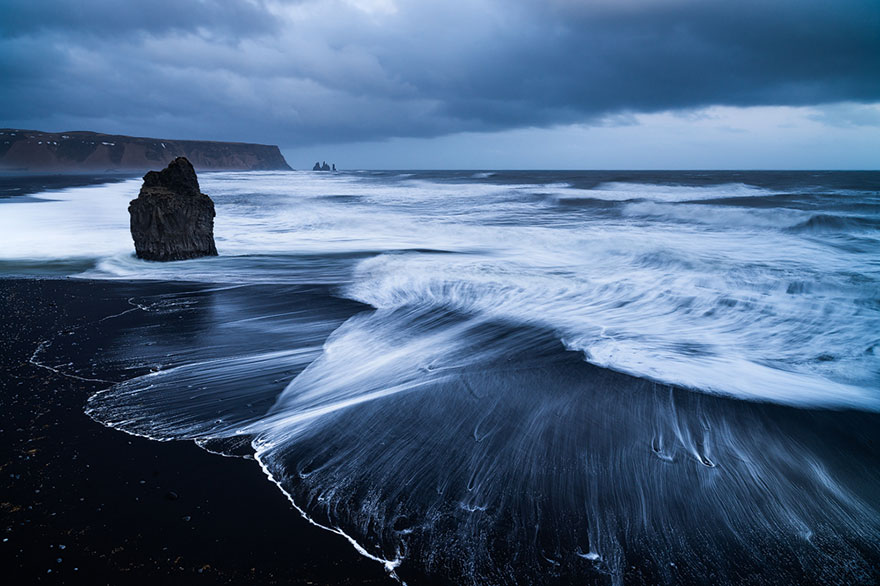 The promontory also serves as a bird sanctuary. Each year, thousands of visitors and bird lovers flock there to witness puffins in its natural habitat. In summer, thousands of the beloved bird make their nest in Dyrholaey's grassy hills and going birding here can be quite much fun and offer some great photo opportunities. Please note, that arctic terns also make their nests in the cliffs and they can get very aggressive when defending their nests, so precaution is advised.
Visitors should be aware that Dyrholaey is closed to the public during nesting season, meaning parts of May and June. Therefore, we recommend asking at a local information centre what the status is, before deciding to embark on a journey to Dyrholaey around that time.