Earlier in July, storm chaser Alex Schueth captured a mesmerizing time-lapse of undulatus asperatus clouds rolling over Lincoln, Nebraska during a storm. The rare cloud formation, whose name means roughened or agitated waves looks like a sea of dark and stormy waters churning ominously in the sky.
According to Weather.com, undulatus asperatus clouds are formed when enough atmospheric instability, or rising air, is available to create widespread cloud cover, as well as wind shear and turbulence, which creates the wavy, rough sea-like visual effect Although the cloud formation hasn't yet been formally recognised by the World Meteorological Organisation as a new cloud classification, several photographers have taken to documenting the striking natural phenomenon, as seen in the stunning shots below.
While they haven't been formally recognised yet by the World Meteorological Organized (WMO), undulatus asperatus clouds are taking the world by storm. Undulatus asperatus, which means "agitated waves," was originally submitted to the WMO in 2009 by the Cloud Appreciation Society.
The WMO considered the request and has yet to confirm the official classification of undulatus asperatus or determine whether the item should enter the International Cloud Atlas.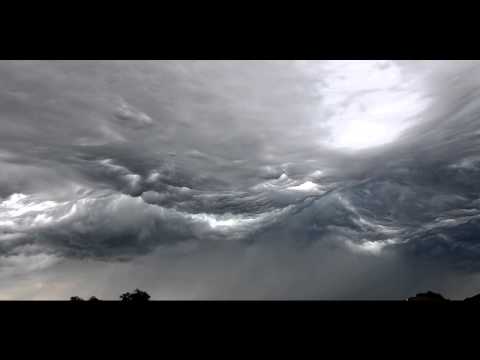 Regardless of official cloud status or not, undulatus asperatus siting are strikingly visual reminders that the atmosphere is an ocean of gas, complete with cloud waves crashing high above. They occur when enough atmospheric instability, or rising air, is available to create widespread cloud cover, as well as wind shear and turbulence, which creates the wavy, rough sea-like visual effect