Conch Salad
Prepared fresh with chopped tomatoes, onions, green peppers, and lime and lemon juice, conch salad is an island favorite. This salad is great to enjoy as a light (but still filling) lunch before heading to the beach for the afternoon.
Conch Fritters
The best appetizer around town! These bite-sized balls are made with fresh conch that is mixed with finely diced peppers and onions, battered with flour, and then deep-fried. Conch fritters usually come with a side of hot sauce.
Cracked Conch
Cracked conch is deep-fried conch served with fries (and sometimes rice), and a spicy dipping sauce. Although it looks a bit like deep-fried calamari, cracked conch has a lot more flavor'and is the perfect afternoon snack to go with a local Sands beer.
Cracked Conch Sandwich
Great for lunch or dinner! A cracked conch sandwich is made from deep-fried conch, layered with lettuce, onions, and spicy mayo. Pair an ice-cold Kalik (local Bahamain beer) with your sandwich, and that's a meal made in paradise.
Rock Lobsters
Otherwise known as spiny lobsters, these delicious crustaceans are a major export of the Caribbean. Enjoy them steamed or boiled, in salads, as patties, or in Creole-style sauces.
Johnnycakes
Similar to southern American cornbread, johnnycakes are the unofficial bread of the Bahamas. A pan-cooked concoction, johnnycakes are made of milk, butter, flour, and sugar, and are often eaten with stews and curries.
Pigeon Peas and Rice
Served as a side to common Bahamian fare, pigeon peas and rice is a classic dish most commonly made from pork, pigeon peas (a staple bean of the Caribbean and Latin America), celery, rice, tomatoes, and thyme.
The Yellow Bird
Adopted from Jamaica, rum is the national alcoholic beverage of the Bahamas. The Yellow Bird, a local favorite, is a concoction of orange juice, pineapple juice, rum, Galliano, apricot brandy, and banana liqueur (sometimes excluded).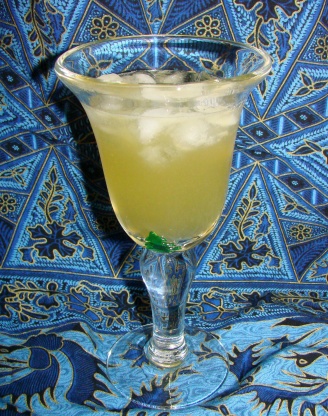 Guava Duff
Take guava, fold it into pastry dough, boil it, and you have guava duff. Often served with a rum custard sauce, this local dessert is otherworldly good.
Baked Crab
A wildly popular dish among locals, crab is combined with bread crumbs, seasoning, and egg, and is then baked in the crab's original shell.