San Jose, Costa Rica's capital, sits in the Central Valley region with the Talamanca Mountains to the south and volcanoes to the north. The city is distinguished by its Spanish colonial buildings, like the ornate, neoclassical National Theatre of Costa Rica overlooking downtown's Plaza de la Cultura, a popular gathering spot. Below the plaza, the Pre-Columbian Gold Museum displays hundreds of gleaming artifacts.
It is ringed by lush green mountains and valleys. The population of this city is probably half of the whole country. It contains the primary airport, the University of Costa Rica, the US' and other embassies and many museums, cultural venues, hotels, markets, etc. It is the hub of the country.
San Jose is home to dense history, exquisite architecture, bustling nightlife and friendly locals. Considered to be both a traditional Central American city and cosmopolitan urban center, San Jose provides a wonderful array of activities and attractions. Although the city is fairly modern in terms of Latin American cities, as buildings are rarely older than 100 years, there are still plenty of World War II era buildings.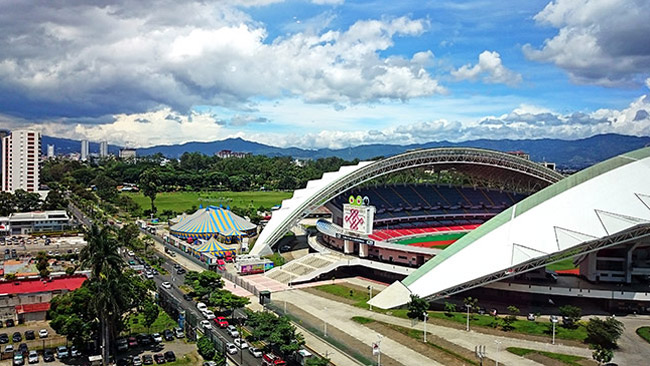 Languages: Spanish and english
Flight from Banglore, India: ' 51 hours 28 minutes