Sofitel Strasbourg Grande Ile Hotel
Sofitel Strasbourg Grande Ile, the first 5-star hotel in Strasbourg, is ideally located in the heart of the European capital. A cosmopolitan atmosphere, excellent service and the refined decor contribute to the exceptional charm of this luxury hotel. It has 150 rooms, including 28 suites, which combine French elegance with the essence of pleasure. A fitness area and a wide selection of meeting rooms make it the perfect setting for both business and leisure.
Ideally located square St Pierre Le Jeune, just a step away from the cathedral, the district La Petite France, the museums and luxury boutiques on the rue de la Mésange and only about 15 minutes away of the train station This historical Roman and Medieval city, famous for its gastronomy and architecture, is inviting you to discover its secrets. The hotel has a private car park and is offering a valet and luggage handler service.
Château de l'Ile & Spa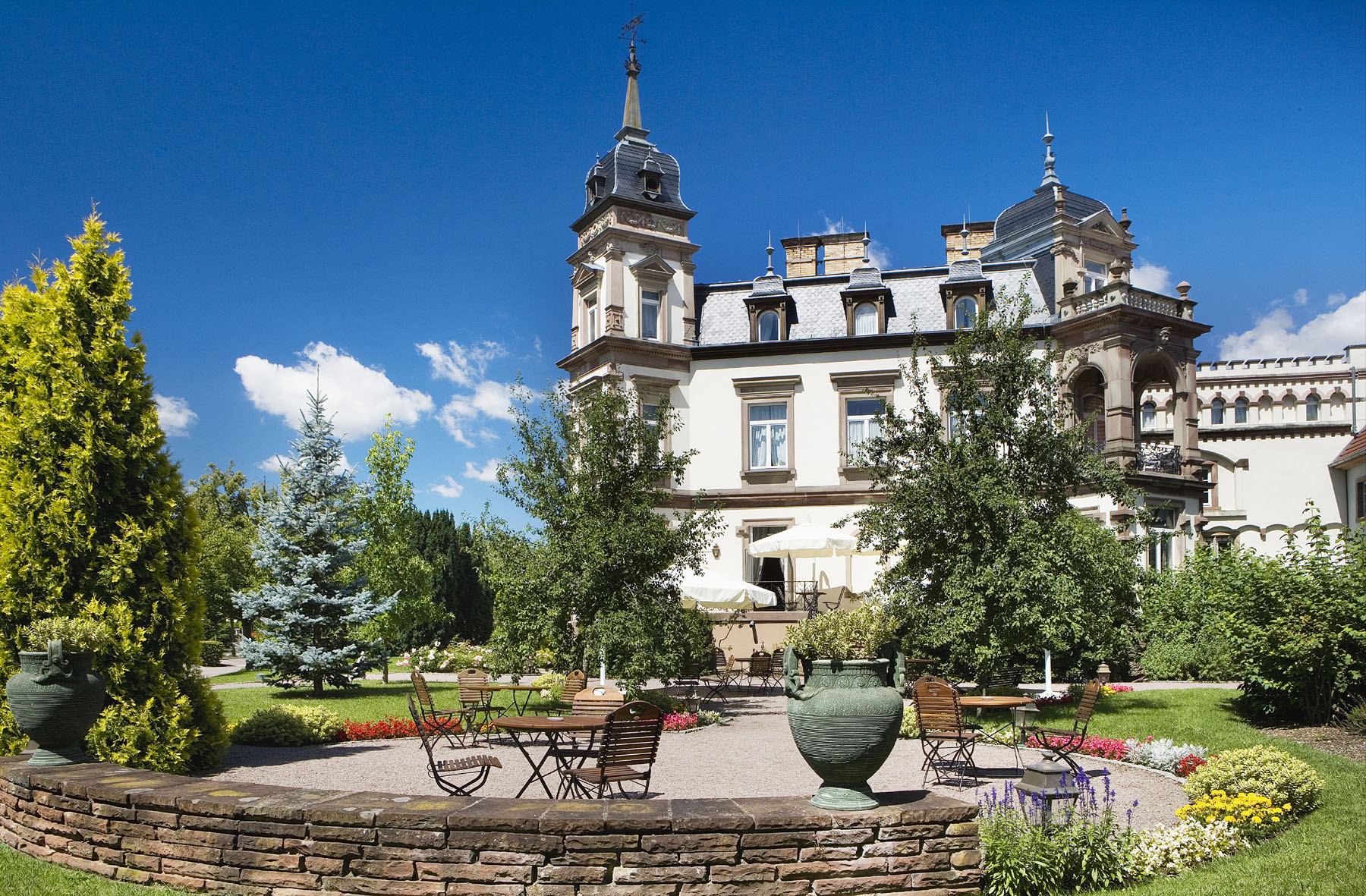 This family-friendly Ostwald hotel is located on a river, within 3 mi (5 km) of L'Illiade, Museum of Chocolate Secrets and Fort Golf. Alsatian Museum and L'Oeuvre Notre Dame Museum are also within 6 mi (10 km).
2 restaurants, a full-service spa, and an indoor pool are available at this smoke-free hotel. Free WiFi in public areas and free self parking are also provided. Additionally, a bar/lounge, a coffee shop/café, and a sauna are onsite.
All 62 rooms offer free WiFi, minibars, and TVs with digital channels. Other amenities available to guests include room service, hair dryers, and safes.
Régent Petite France & Spa
This luxury hotel offers a prime location in the historical Petite France area, amid picturesque canals and cobblestone streets. Strasbourg Cathedral and Palais Rohan are 0.7 km (0.5 mi) away.
Housed in a handsomely updated 17th-century building, this luxury hotel features complimentary wireless Internet access, a hot and cold breakfast buffet, a champagne bar, and a fine-dining restaurant with a summertime waterfront terrace.
The 72 modern, air-conditioned guestrooms offer flat-screen TVs, minibars, and in-room safes. Some have views of the River Ill, the dikes, and the Petite France quarter.
Pavillon Régent Petite France
Located in Petite France, this luxury hotel is within a 15-minute walk of Covered Bridge, Alsatian Museum, and L'Oeuvre Notre Dame Museum. Our Lady of Strasbourg Cathedral and Rohan Palace are also within 15 minutes.
This hotel features a restaurant, a bar/lounge, and self parking. WiFi in public areas is free. Additionally, 24-hour room service, a business center, and a meeting room are onsite.
All 17 rooms offer free WiFi, 24-hour room service, and flat-screen TVs with satellite channels. Minibars, coffee makers, and hair dryers are among the other amenities available to guests.