Malaika Arora had a mixed bag in 2016. While she was in the news for her divorce with Arbaaz Khan, she was also in the limelight for the numerous vacations she took last year. she chose Goa over an international destination and wasn't alone, rather she was surrounded with her loved ones. From her sister Amrita to her parents, her friends, her son and Arbaaz as well, everyone joined her in Goa for a fun vacation to ring in 2017. And boy, the photos look just too amazing.
1. Enjoying the sunset in Goa with her gal pals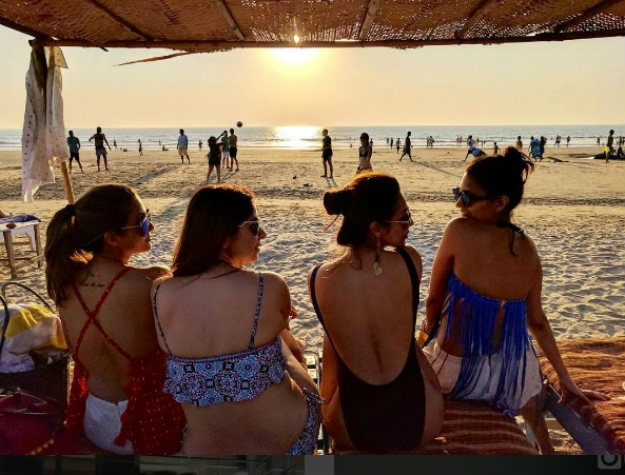 2. The sisters looking their hippie-best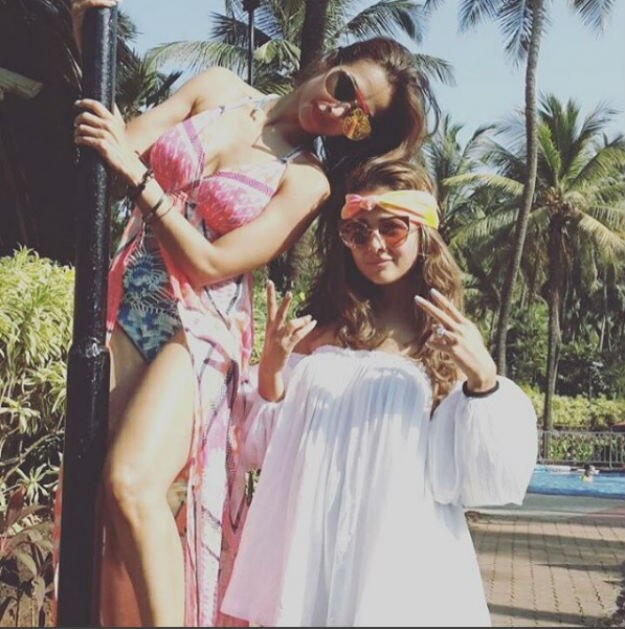 3. Why should boys have all the fun?!