Victoria is the capital city of Seychelles and is situated on the north-eastern side of Mahé island, the archipelago's main island. The city was first established as the seat of the British colonial government. In 2010, the population of Greater Victoria (including the suburbs) was 26,450 out of the country's total population of 90,945.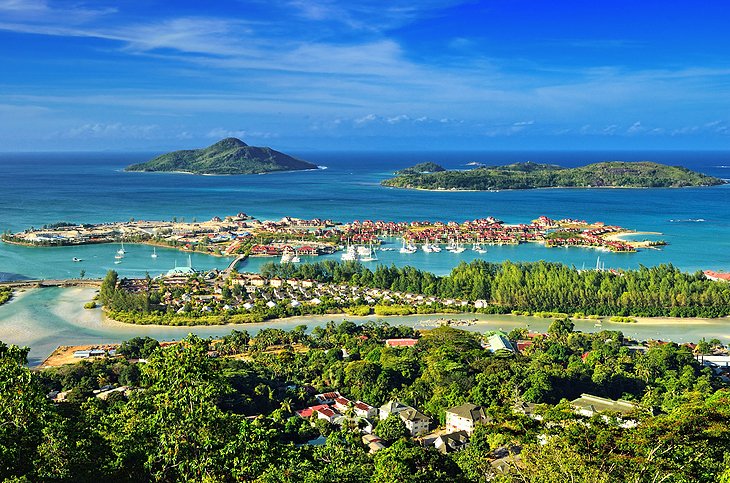 The principal exports of Victoria are vanilla, coconuts, coconut oil, fish and guano.
Attractions in the city include a clocktower modelled on that of Vauxhall Clock Tower in London, England, the Courthouse, theVictoria Botanical Gardens, the Victoria National Museum of History, the Victoria Natural History Museum and the Sir Selwyn Selwyn-Clarke Market. Victoria Market is the local hotspot for the Seychellois people and the brightly coloured fish and fruit markets are not to be missed. Also nearby is the gallery of the renowned local artist Georges Camille.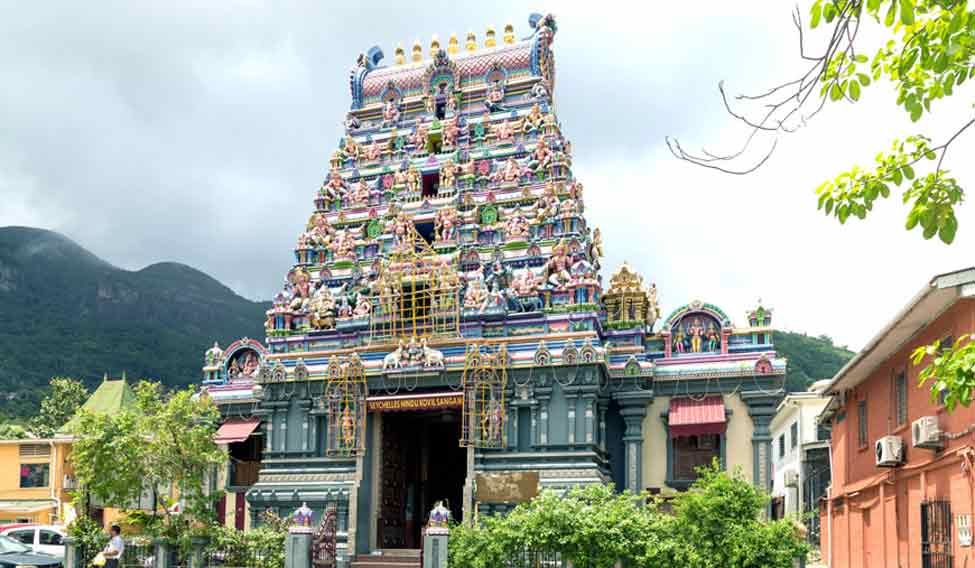 The city is home to the national stadium, the International School Seychelles and a polytechnic.
Victoria is served by Seychelles International Airport, completed in 1971. The inner harbour lies immediately east of the town, where tuna fishing and canning forms a major local industry. One of the largest bridges in Victoria was destroyed by tsunami waves from the 2004 Indian Ocean earthquake.
Languages: English (official), French(official), Creole (official)
flight from India: 4 hours, 57 minutes
Best Times to Visit
The best times to visit Seychelles are April, May, October and November. These months represent the transition times between the hot and humid northwest trade winds (from November through March) and the cooler southeast trade winds that define April through October. A visit during these shoulder months offers more mild conditions ideal for sunbathing, wildlife watching and scuba diving. No matter when you visit, you'll encounter temperatures averaging in the 80s. But by frequenting the islands in the spring and fall, you'll also avoid the heavy tourist crowds that descend on the islands in December, January, July and August.