Port Louis is the capital city of Mauritius, located in the Port Louis District, the western part also lies in the Black River District. Port Louis is the country's economic, cultural, political centre and most populous city. It is the largest city of the island with approximately 200,000 inhabitants.
The city of Port Louis is home to the biggest harbor of Mauritius (the Port Louis Harbor), and is where large businesses and little trades co-exist together, all this forms the unique atmosphere of Port Louis.The history of Port Louis first starts at the eighteenth century when the French took possession of the island. As a tribute for their King, Louis XV, the French settlers named the region as "Port North- West" and with time, it was renamed as "Port Louis".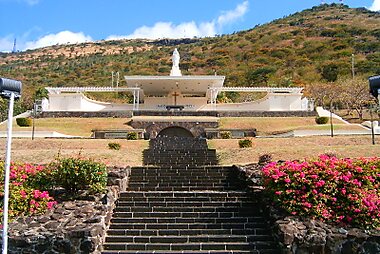 Under the French colonization when Mauritius was known as "Ile de France". The French governor at that time, Mahé de Labourdonnais contributed enormously to the development and growth of the city. The governor put emphasis both on the architecture and economics.
Since Port Louis was well protected from the strong winds by the Moka Mountain Range, Port Louis was thus chosen as the fort and main harbor of the island. Following this, Port Louis undertook important changes to become the trading center of Mauritius and the main naval base.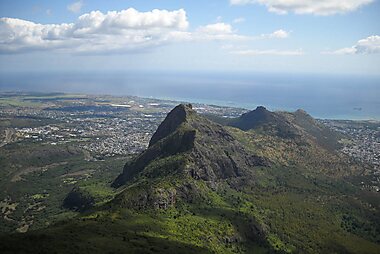 Today, with its free trading zone and big harbor, Port Louis had developed into a fiscal paradise and is a real hive for trades, banks and enterprises. Most big businesses operate in Port Louis and hence it has developed a high business culture. Therefore many Mauritians from the suburbs and nearby villages have to come to work in the capital daily which makes Port Louis the busiest city in Mauritius.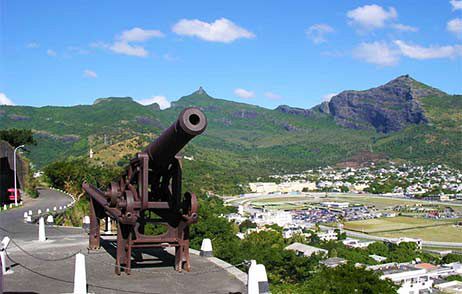 With its daily heavy traffic, humidity and heat, Port Louis is not the ideal city to live in and to spend your holiday, but definitely worth the visit to have a glimpse of the Mauritian culture.
Languages: 
Creole is the lingua franca of Port Louis and English is spoken and understood by most of the people. Other languages spoken in the city are Hindi, Tamil, Urdu, Telugu, Bhojpuri, Gujarati and Chinese.
Flight from New Delhi: 7 hours, 42 minutes
Best Time to Visit:
Port Louis has a pleasant weather year-round. From May to November, the city experiences the dry season with an average temperature of around 25 °C. The humidity levels drop considerably and there is not much temperature fluctuation. As there is very little precipitation during this season, it is the best time to visit for those who are not comfortable with tropical weather.