The town of Vik is famous for its black sand beaches and its proximity to Dyrholaey, a naturally formed arch in the cliff that is so big, ships can sail through it at certain tides. The ocean has worn the black basalt here into an arch 120 meters (394 ft) high which also serves as a bird sanctuary.
The peninsula, or promontory , Dyrhólaey is located on the south coast of Iceland.
It´s a former island of volcanic origin. It is surrounded by black sand beaches and green meadows, this 120m high precipice was created by an eruption thousands of years ago.
Dyrhólaey is a cape or headland 110 – 120m high, with a perpendicular cliff on the southern and western sides, and a narrow rock rim with an arch-shape opening through it.
Small airplanes and boats can pass through the arch, hence the name Dyrhólaey.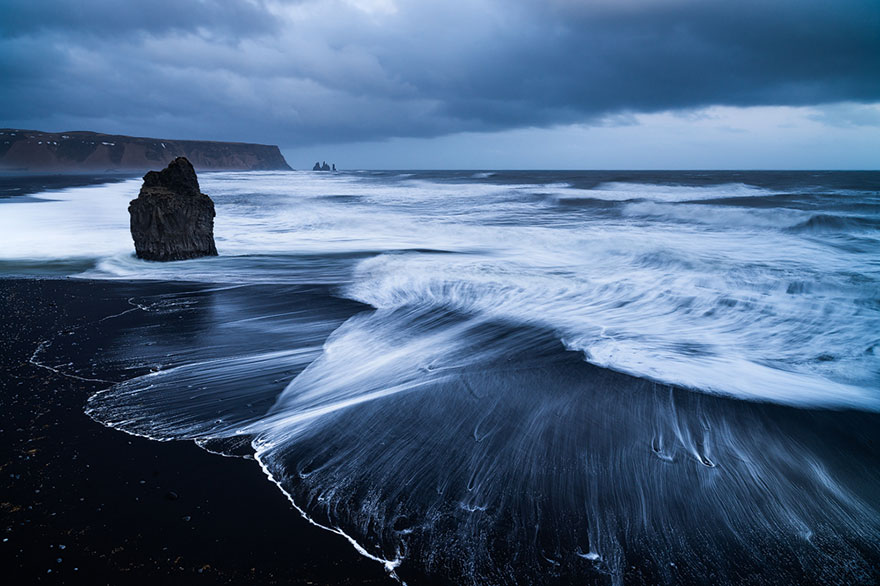 The name Dyrhólaey means "door hill island" in Icelandic.